ZOOM to Success: 5 Things Students Want You to Know to Help Them Learn on Zoom
We're all learning Zoom together. Here are five tips from the student perspective created by the Undergraduate Education Student Advisory Board.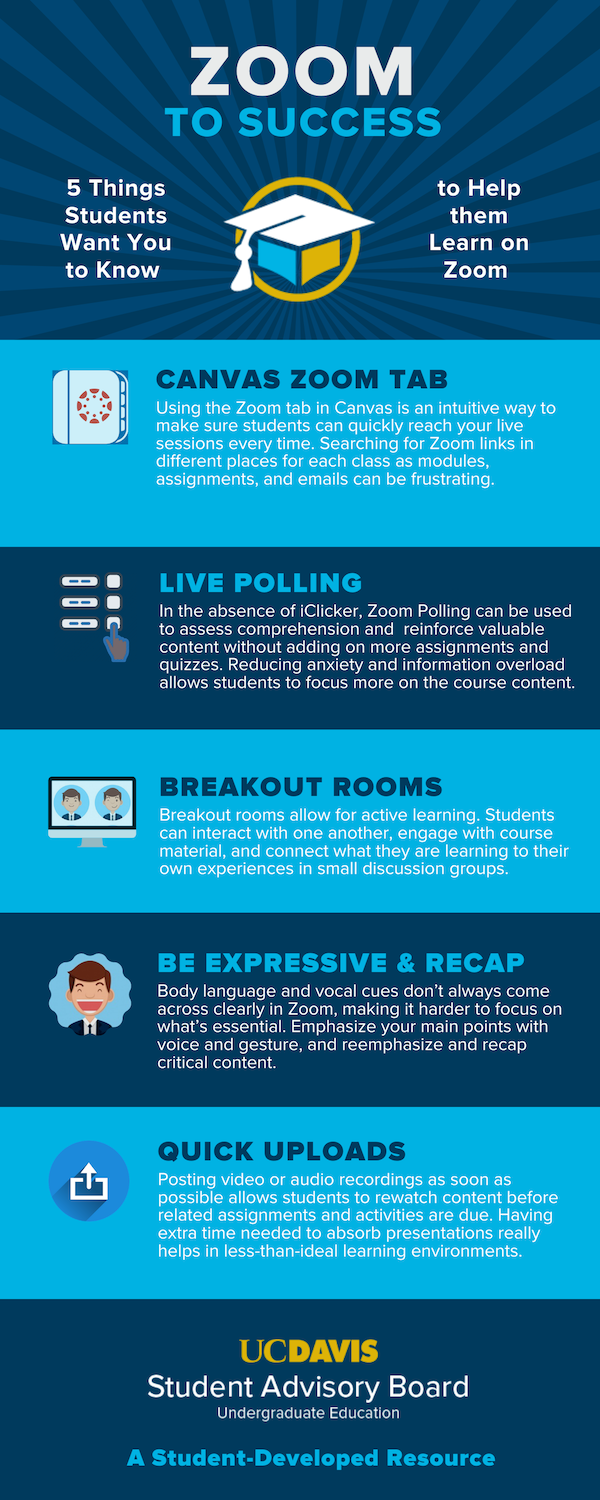 Want to print a copy? Here's the PDF.
For support on these topics, see 
For more ideas, visit KeepTeaching website. 
Send feedback on this infographic.
Tags