Cynthia Carter Ching, PhD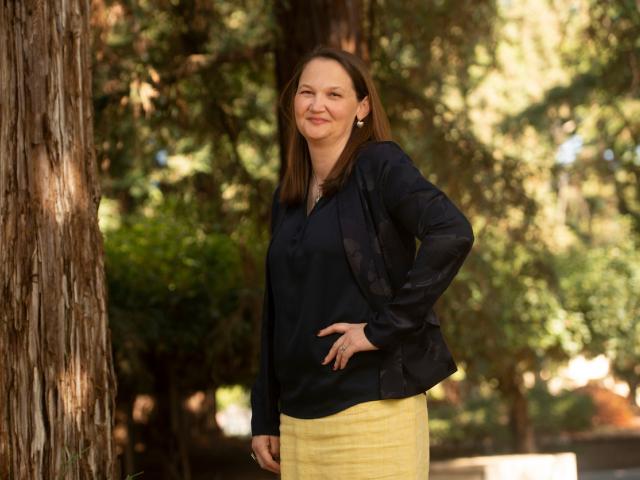 Cynthia Carter Ching is the Interim Vice Provost and Dean for Undergraduate Education at UC Davis, and Professor of Learning and Mind Sciences in the School of Education.
She brings expertise and commitment to advancing equity in learning, and provides leadership on remote teaching and learning during the pandemic. 
Learn more about her approach to leadership in her Administrator-Scholar-Activist blog, and in this interview. 
Bio and Research
Dr. Ching served as the Associate Dean for Academic Programs in the School of Education from 2015 to 2020, when she took on her current role as Interim Vice Provost and Dean. From 2008 to 2013 she was the Director of Undergraduate Programs, overseeing the campus's largest minor program. A member of the UC Davis faculty since 2007, she has taught both graduate and undergraduate courses and was an affiliated faculty member with the Foods for Health Institute from 2012 to 2016.
Her areas of research expertise include identity, qualitative interview methods, wearable devices, critical data literacies, and learning with educational and recreational technologies. Dr. Ching's work has been funded by multiple grants from the National Science Foundation's Cyberlearning Program, and she is a past recipient of the American Educational Research Association's Division C Early Career Award for Humanistic Research on Educational Technology. She is the author of over 50 published articles and book chapters, and her innovative 2012 volume for Cambridge University Press (co-edited with Brian Foley, of CSUN), Constructing the Self in a Digital World, was one of the earliest forward-thinking and comprehensive books on technology, learning, and identity. Never one to avoid mixing the personal and professional, she can often be found wearing at least one data-tracking device.
A two-time graduate of the University of California, Dr. Ching holds a Bachelor of Arts in psychology (with an emphasis in cognitive science) from UC Irvine, and a Ph.D. in education (Department of Psychological Studies in Education) from UCLA. She began her faculty career at the University of Illinois at Urbana-Champaign, as an assistant professor in the Department of Educational Psychology, College of Education. She spent six years there, before coming home to California and to UC Davis.