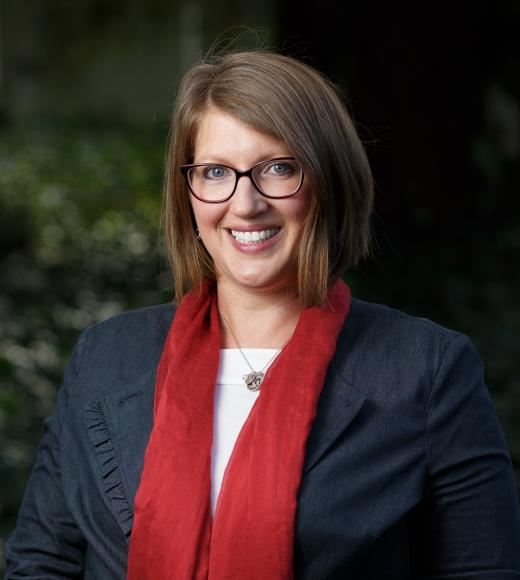 Position Title

Assistant Vice Provost for Undergraduate Education

Accreditation Liaison Officer & Chief of Staff
Bio
Helen Schurke Frasier, PhD 
Assistant Vice Provost 
Accreditation Liaison Officer & Chief of Staff
Dr. Frasier is responsible for broad oversight of the academic programs centrally administered through Undergraduate Education. She monitors academic enhancements and programmatic activities that support undergraduate student success, close achievement gaps, enhance student learning, improve student persistence and retention, foster student engagement in climate and decision-making, create and imbed inclusive and equitable opportunities, and lead to timely degree completion. She manages strategic decision efforts in collaboration with the undergraduate Associate Deans of the four colleges, Student Affairs, the Offices of the Chancellor & Provost, and the UC Office of the President; manages the functions of the Accreditation Liaison Officer and liaises with the university's accrediting commission; and provides principal counsel to the Vice Provost & Dean to conceptualize and implement initiatives that advance and support undergraduate academic experiences.
Within Undergraduate Education, she works directly with four academic and administrative teams: the Center for Leadership Learning, Academic Advising Enrichment, Communications, and Business Operations. She also collaborates to promote and support activities with Development & Alumni Relations in service of Undergraduate Education's mission and vision. As the campus's Accreditation Liaison Officer (ALO), she works with campus partners to ensure that UC Davis meets accreditation expectations and is compliant with all accreditation policies, including requirements for mode of delivery and substantive change of academic programs. Dr. Frasier actively serves the campus on various initiatives and working groups, such as the Aggie Launch Collective, Aggie Orientation, and the Diversity & Inclusion Executive Leadership Team, to support a students-first culture at UC Davis.
Dr. Frasier's academic research focuses on institutional barriers to degree completion, attrition, and time to degree. An accomplished violinist, her performances include symphonic, soundtrack, and solo appearances. She previously served as the Director, Analysis and Policy for Graduate Studies at the University of California, Davis, Manager of Best Practice Initiatives with the Council of Graduate Schools, and Associate Director for Academic and Student Affairs with the Graduate School of Arts and Sciences at Georgetown University. Dr. Frasier received her Ph.D. in Higher Education Leadership and Policy from the University of Maryland, College Park. She holds an Ed.M. in College Student Services Administration from Oregon State University, and a B.A. in Music (violin and voice) from the University of Puget Sound.
Tags