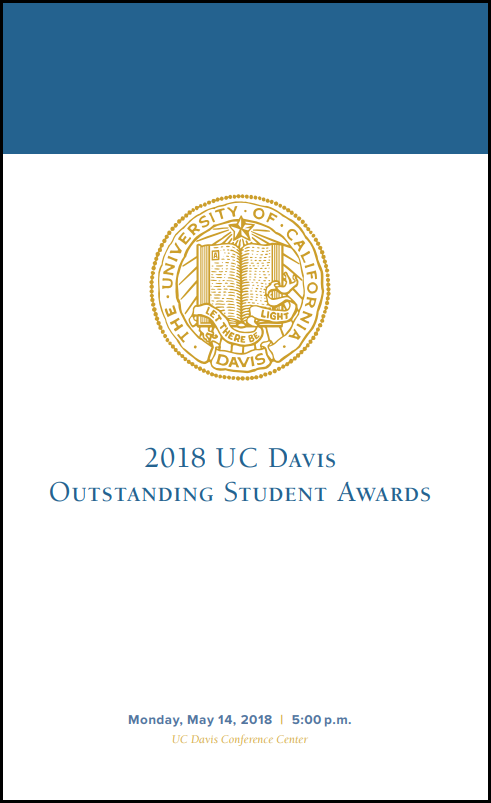 You have gone beyond the academic challenges placed in front of you to think critically, question established knowledge, and to consistently raise the level of thinking and dialogue in class and with each faculty member you have encountered. You represent the best of what we at UC Davis stand for: commitment to your intellectual community and world-class academic performance.   

- Carolyn Thomas, Vice Provost & Dean for Undergraduate Education
On Monday, May 14, Undergraduate Education was honored to present the Outstanding Senior Awards for 2018 with Chancellor Gary May. Graduating seniors representing more than 80 majors were selected by their departments to receive the award in recognition of their contributions to the intellectual environments of their departments, whether through involvement in a research group or creative production, significant contributions to classroom discussion, leadership in student groups committed to the advancement of learning, or other intellectual pursuits with faculty and fellow students.  
Carolyn Thomas, Vice Provost & Dean for Undergraduate Education, teamed up with Gary May and Assistant Vice Provost Helen Schurke Frasier to present the awards as part of the campuswide Student Awards Ceremony held at the UC Davis Conference Center Ballroom.  
2017-2018 Outstanding Senior Award Gallery
Photo(s)
Category