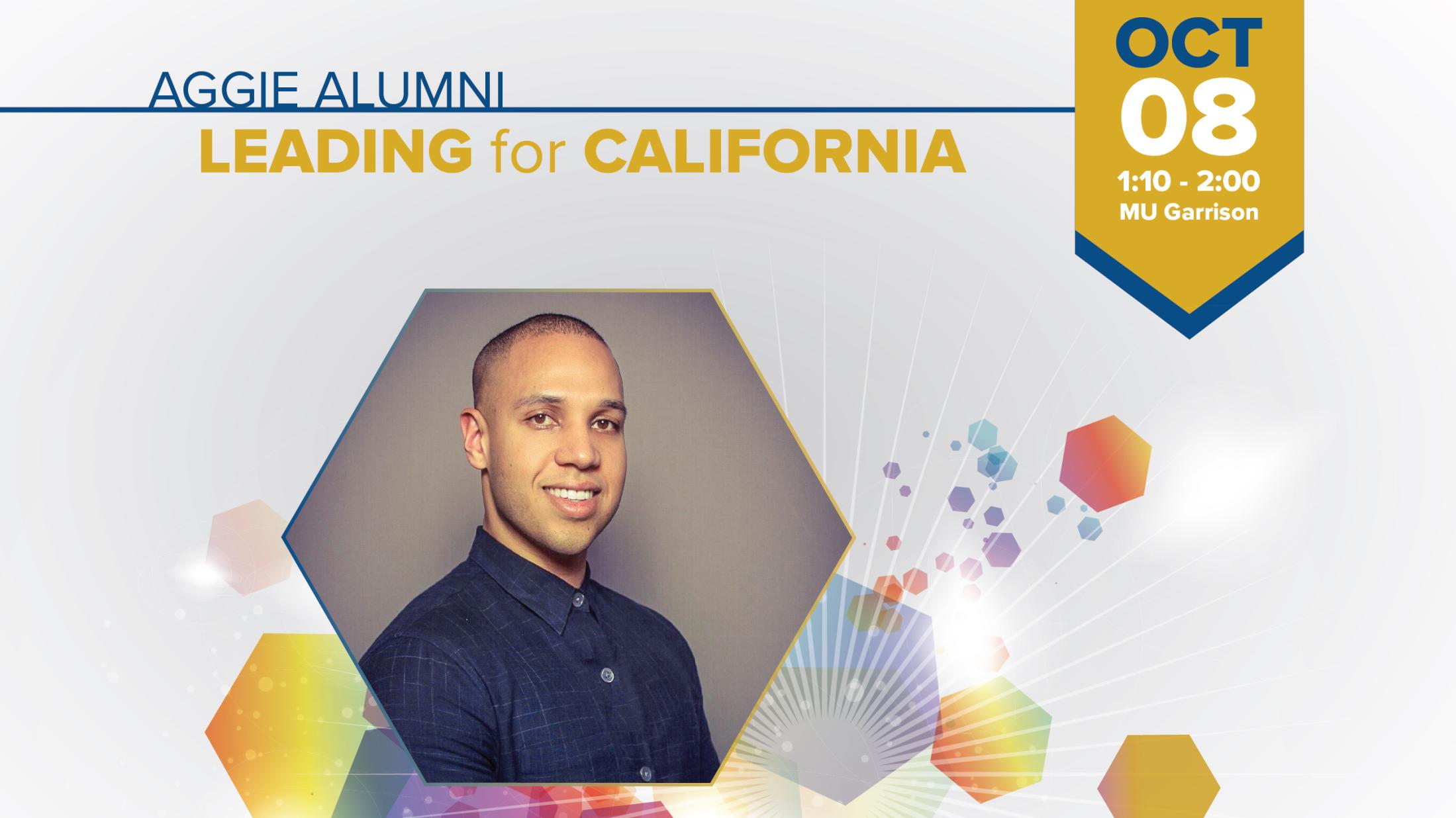 Four Things You Should Know as an Undergraduate Leader... and in Life After College
Darnell Holloway '07
Director of Business Outreach, Yelp
October 8, 2018 / 1:10-2:00 / MU Garrison 
Aggie alumnus Darnell Holloway graduated with a BA in Political Science in 2007. In 2009 he joined Yelp as an account manager, and rose to become Director of Business Outreach, a perfect fit for his background. Darnell comes from a family of small business owners, and enjoys having a career that helps make businesses more successful.
A STEP student and first-generation college grad, Darnell had an impressive leadership career at UC Davis. He served as ASUCD senator, Vice President, and President, and led ASUCD election reform. Read more about Darnell's ASUCD Leadership.
Darnell will speak at 1:10 in the MU Garrison Room, with time for Q&A from the audience. 
My parents launched a family business in the early 2000's. It was a limousine company and I got to see first hand the challenges you face as a small business entrepreneur. I also spent countless hours in college helping my dad polish limos so I got good perspective on the fact that small business owners really do it all. In a lot of cases they're doing it all, but with limited resources. -Darnell Holloway, Yelp Blog
This event is sponsored by Undergraduate Education and the FirstGen Initiative. For questions, contact bmcadranel@ucdavis.edu