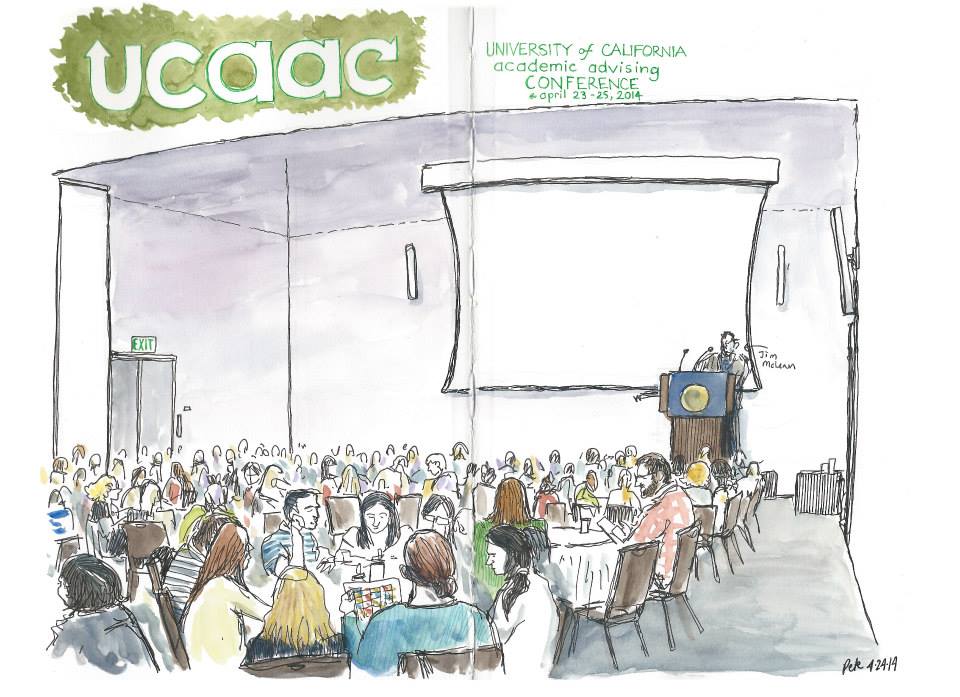 By Sharon Knox
Illustrations by Pete Scully
UC Davis hosted the systemwide UC Academic Advising Conference (UCAAC) from April 23-25, 2014. Attended by 269 advising professionals representing each of the 9 undergraduate UC campuses, it was the largest in the conference's history, and had a waitlist of 87.  Once an annual event hosted by each campus in rotation, the conference had fallen victim to budget cuts and competing campus priorities, and was not held in 2010, 2011, or 2013, with a one-day meeting held in Los Angeles in 2012.  Recognizing the importance of academic advising for student success, the conference was underwritten by the Office of the Provost.
The 2014 conference's high attendance, rich programming, and administrative investment signal a new priority being placed on academic advising at UC Davis, which last hosted the UCAAC in 2003. The conference featured forty workshops led by academic advisors and other professionals from each of the UC campuses, a keynote from business and career strategist Jenny Blake, and plenary "TED Talks" by UC Davis faculty offering innovative approaches to undergraduate education.  
Vice Provost and Dean for Undergraduate Education Carolyn de la Peña opened the conference with a welcome address asserting academic advising as a campus priority for UC Davis, and calling on advisors to effect change on their campuses.  De la Peña described the landscape she came into in December 2012, when she was named interim Vice Provost: a clear resource crunch; a plan for growth on the order of 5,000 students by 2020; and an advisor shortage in all colleges.  While "we absolutely need to increase resources" for advising, de la Peña stated, "we [also] have to make advising central to the culture of the university, and we have to do that in a way that is bound to principle. We have to change how we think more to be more collaborative." De la Peña listed six goals and principles for advising at UC Davis (see related article), and announced the arrival of the campus's first Academic Advising Director as a milestone toward creating this new atmosphere.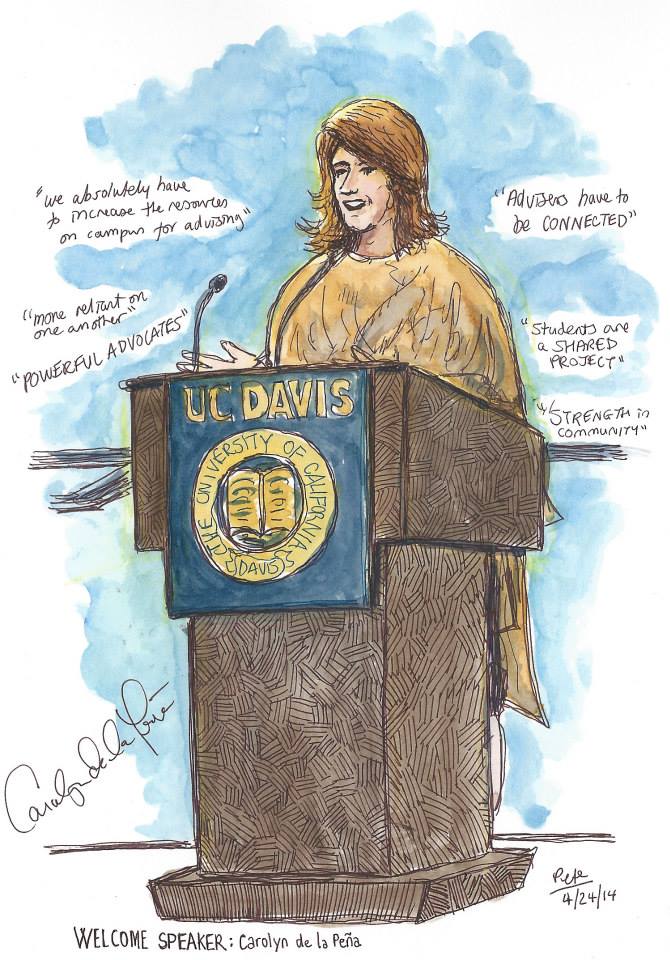 UC Davis's long-term commitment to environmental, economic and social sustainability was celebrated in the conference's theme, Renew∙able Knowledge.  "Knowledge is 'the ultimate sustainable resource, as we collaborate and share information to create new solutions to the challenges we face and apply an interdisciplinary research approach to advising,'" according to the conference's website.  
The UCAAC provides an important opportunity for the UC campuses to share their knowledge with one another, particularly around emerging issues.  Participants chose from a total of 40 workshops offered in 5 breakout sessions, representing 9 topical areas, from general academic advising, special populations, wellness, and graduate student advising, to study abroad and undergraduate research.  Most of the presentations were made by advising staff from the UC campuses, providing opportunities for professional growth and collaboration.  Several panels brought together advising staff from multiple campuses.  "The quality and variety of presentations showcased the talent we have within our own ranks," said Beth Floyd, Director of Undergraduate Education and Advising in the College of Letters and Science and one of the conference organizers.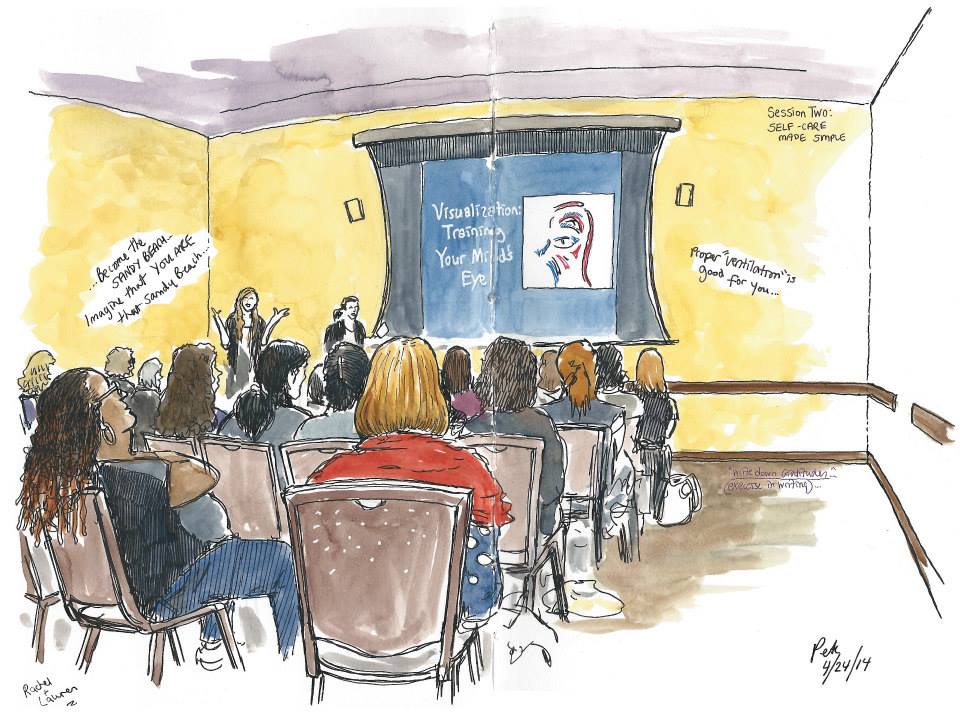 Among the wealth of breakout sessions offered, workshops on critical challenges such as working with growing, vulnerable populations including international students and students in distress were most heavily attended.  "We're seeing increasing numbers in these populations – this was a chance to see how our sister campuses are meeting the needs of these students," said Floyd. Given the stresses faced by academic advisors, sessions on wellness and self-care – from yoga to writing as spiritual practice – were also heavily attended. 
Attendees benefited from professional expertise from outside the academic advising community in sessions such as "Students with Asperger's Disorder/High Functioning Autism: Transition to College," led by UC Davis's Joe Spector, a psychologist at the Student Disability Center and Patty Schetter, Project Coordinator at the MIND Institute.  Celebrating innovative approaches to undergraduate education at UC Davis, the conference featured TED Talks by UC faculty in the departments of Chemical Engineering and Materials Science, Neurobiology Physiology, & Behavior, Design, and the School of Veterinary Medicine.  They inspired with the innovative approaches to education, from William Ristenpart's Attracting Students to Science and Engineering with Coffee:  A New Freshman Level Design Experience to James Housefield's Embrace the unfashionable!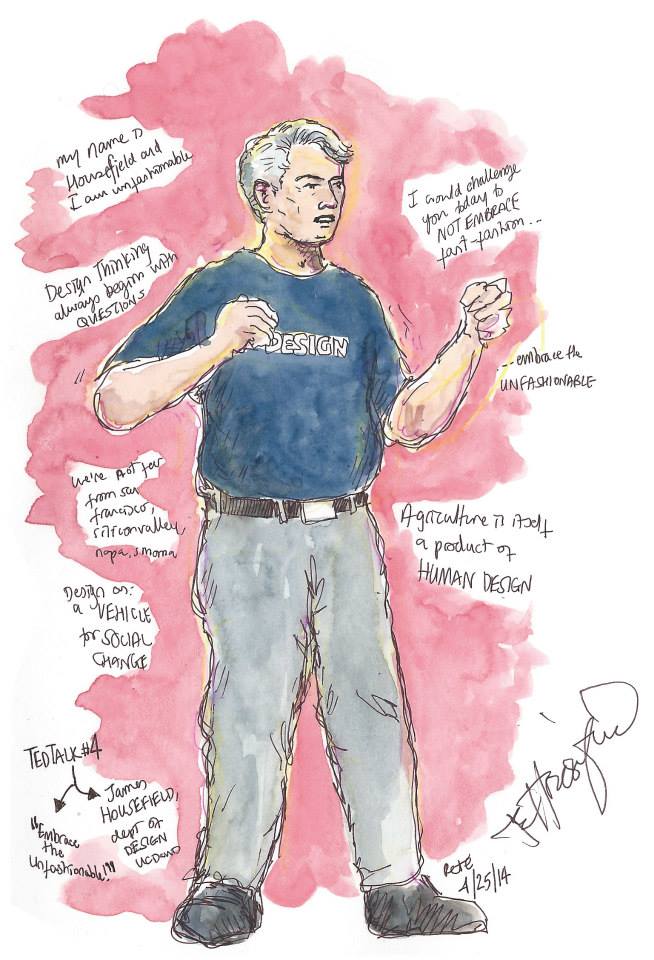 The conference leaves a lasting sense of community among campus advisors.  Planned by a steering committee comprising representatives from each of the undergraduate colleges, the School of Education and Graduate Studies, and developed by an additional 60+ people on various planning committees, ensured broad representation.  "It really was a collaborative effort.  Everyone went above and beyond in bringing this conference to fruition," said Floyd.
UCAAC 2014 Steering Committee:
Joey Almario, College of Agricultural &Environmental Sciences
Mara Evans, College of Biological Sciences
Beth Floyd, College of Letters & Science 
Judy Erwin, Graduate Studies Advisory Committee, Department of Environmental Toxicology
Mary Ramirez, College of Engineering
Mary Reid, School of Education
Maria Saldana-Seibert, College of Biological Sciences
Sara Sweeney, College of Agricultural & Environmental Sciences
UCAAC 2014 Conference Website, including agenda, workshops, and presentations
Questions about this article? scknox@ucdavis.edu
Pete Scully is the graduate programs coordinator for Statistics and Biostatistics.  He is also an urban sketcher who draws on location and posts his sketches online as the Davis correspondent for UrbanSketchers.org.  Originally from London, he has lived in Davis since 2005.  More of his work can be seen at is http://petescully.com .