Brett McFarlane Brings Vision, Experience to New Position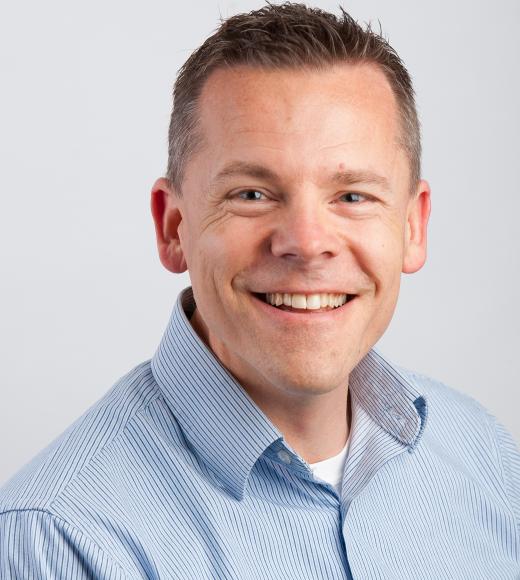 The Office of Undergraduate Education is pleased to announce that Brett McFarlane, Ed.D. has been named the campus's first Academic Advising Director after a national search.  In this newly created position, he is charged with leading the development and implementation of a comprehensive, campuswide plan for the improvement of undergraduate academic advising. 
McFarlane comes to UC Davis from Oregon State University, where he has served as Director of Undergraduate Programs in the College of Engineering since 2006.  In that capacity, he worked with the academic deans to develop a first-year advising program, created a Head Advisor Council to improve collaboration and coordination of advising activities throughout the college's five schools, established a peer-led academic support and leadership center, and increased first-year engineering retention by embedding academic support and career exploration opportunities into first-year programming.  McFarlane's resume also includes serving as an academic advisor and as Director of Student Services at Portland State University from 2001-2006.  He has held regional leadership positions in the National Academic Advising Association (NACADA) since 2006 and has given numerous presentations and workshops on academic advising issues.  He serves on a variety of committees and councils and advises student organizations at OSU. 
"Brett brings with him a great deal of experience with advising practices and approaches on campuses with similar concerns to ours," said Carolyn de la Peña, interim Vice Provost for Undergraduate Education. "He is also very involved in the National Academic Advising Association and, through that, aware of new approaches, especially with technologies, that will enhance students' abilities to navigate their degrees effectively. It's fantastic to have him coming to join us at UC Davis, and to know that he will strengthen the ongoing cross-campus dialogue in our campus advising community."
Undergraduate Advising a Campus Priority
The new advising position was developed by the Office of Undergraduate Education in collaboration with the Council of Associate Deans, with the goal of streamlining and strengthening undergraduate advising campuswide.  It is widely recognized that strong academic advising can support student success and reduce time to degree. While UC Davis has many talented and dedicated advisors, the need for a more cohesive model for the delivery of campus's functions was identified in both the 2013 Blue Ribbon Committee Report on Enhancing the Student Experience and the Campus Reaccreditation report. 
In addition to developing comprehensive plans for the improvement of advising services based on best practices and research in advising, retention, and student success, the director will implement professional development opportunities for advisors, and coordinate communication across advisors in the colleges and related academic and student service divisions across campus.
Collaboration, Quality, and California
McFarlane will begin his new position on April 28, 2014.  "I look forward to continuing the outstanding work that is already in motion to enhance the student advising experience at UC Davis.  It is clear to me that the campus community understands how important quality academic advising is to the student experience and I am excited to work collaboratively towards a more seamless and integrative experience for students and advisers across campus," he said.  McFarlane is enthusiastic about his future at UC Davis:  "I absolutely love the welcoming campus, the Davis community, the sunshine, and look forward to my bike seeing more action than it does now in Oregon."
-Sharon Knox
scknox@ucdavis.edu