UE Offices will be located in 1321 Haring from July - March 2015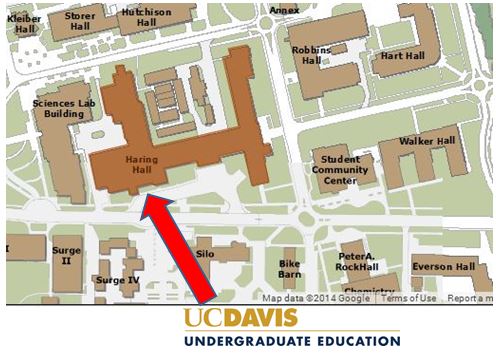 The Office of Undergraduate Education will be temporarily housed in Haring Hall from July - March 2015, along with UE units usually housed in Surge III, including:
University Honors Program
Summer Sessions
English as a Second Language
Center for Leadership Learning
Center for Excellence in Teaching and Learning 
Where to Find Us
Our offices are in the southwest corner of Haring Hall on the ground floor.  Please enter through the Reception, 1321 Haring, accessible from Hutchison Drive, behind the Unitrans turnaround, across from the Silo.
How to Reach Us
Our phone numbers and e-mail addresses will remain the same during the move.