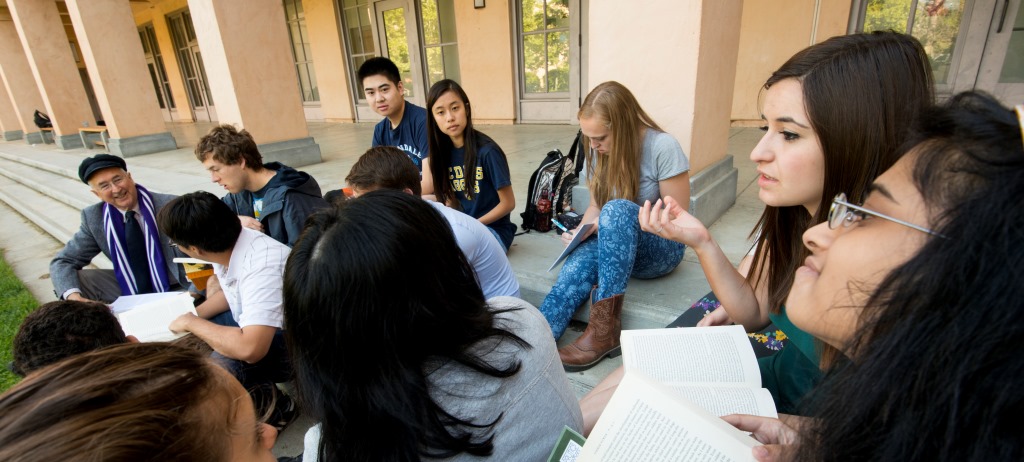 UHP offers small-college experience within the research university setting
On a bright Monday morning, Professor Kevin Roddy is leading an Honors seminar on Jared Diamond's Guns, Germs, and Steel.  Juliette Diveley's hand shoots up to counter Diamond's assertions on hunter-gatherers and the availability of acorns in California's central valley, and discussion breaks out about the relationship between scarcity and war.  Although the subject matter is serious and Roddy is all about challenging his students, the class is frequently punctuated with laughter.   
To Roddy, Guns, Germs, and Steel is a perfect text for teaching critical thinking because its "what-if?" approach makes a number of assumptions that don't hold up to rigorous questioning, allowing  him to draw out the Honors students' various strengths.  "I don't lecture; I coax.  I don't give exams; I prod.  I call on them when they're not ready to answer, and make them contribute."   He appreciates the students' ambition,  the common trait of students in the University Honors Program (UHP). "They're going to do research and argue with me."
This combination of high expectations, critical thinking, and engaged discussion are the hallmarks of Honors seminars.  "The University Honors Program offers the experience of a small, liberal arts college within the context of a major research university," according to UHP Director Ari Kelman, who is also a history professor and the award-winning author of A Misplaced Massacre. "Small seminars with excellent faculty teach students to think critically and independently.  These courses are the foundation of the Honors experience at UC Davis."  
The Honors Curriculum: a Strong Foundation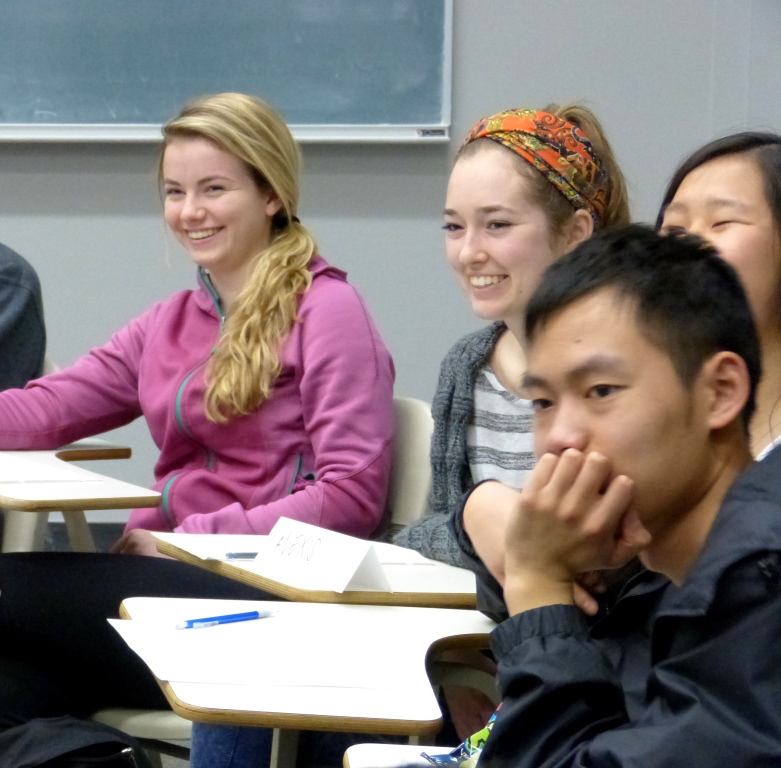 Kelman is the chief architect of a revised Honors curriculum which focuses on building a foundation during a student's first two years at the university, and then on providing service and research opportunities as Honors students approach graduation.  Lower-division students complete six Honors courses, including introductions to Shakespeare, human rights, and the universe, as well as topics from mythology to mushrooms, which meet campus General Education requirements.  For the first time this fall, the UHP will also offer Honors sections of major-required courses such as the Introduction to Biology (BIS 2) series, Vector Analysis, and Calculus.  "We expect these courses to provide students with the chance to interact, one on one, with some of the best teachers and researchers at UC Davis.  And in turn, those faculty members will have the opportunity to meet some of the university's most ambitious and brightest students early in their undergraduate careers."
Third-year students take a research prep course, complete an individualized academic project, and participate in service projects which they present at Honors Convocations in winter and spring. "Service projects allow students to engage with the university and surrounding community in a variety of meaningful ways," said Gideon Cohn-Postar, an Honors alumnus who now works in the UHP.  Projects presented at this year's Winter Convocation include a collaboration with the City of Davis's Be Seen Bike Program, a marketing project for the Viewpoint Photographic Art Center, and a feasibility study for creating a new major at UC Davis.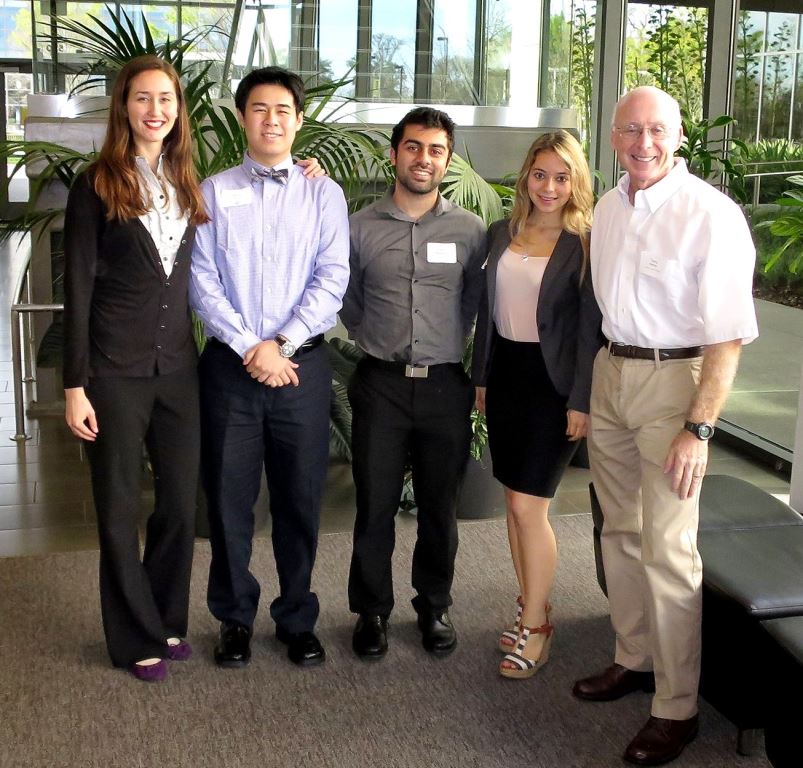 For her third-year project, Neurology, Physiology and Behavior (NPB) major Vivian Zhang worked with the UC Davis Smoke-Free Initiative to support public and student awareness of the effects of smoking and second-hand smoking – a cause she has been involved with since volunteering with the American Cancer Society during high school.  "By the end of the quarter, I was amazed not just by our group's progress but all other groups as well," said Zhang.  "I realized that our projects truly created a lasting impact on the Davis community as well as nearby cities."
Students complete a capstone experience in their senior year. The UHP offers flexibility in how these capstones are carried out: a traditional Honors thesis, lab research, an Honors team project, a senior engineering design project, a community service project, or an approved, self-designed project.  "On completion of the program, students are confident, motivated, and well-prepared for the next phase of their lives," said Lolita Nelson-Adkins, UHP Program Manager.
Classroom Buddies, Late Night Conversations and Adventures On and Off Campus
In addition to its dedicated curriculum and small classes, the "small college experience" is created through the Honors residence hall, which has been a central part of the University Honors Program since it was founded in 1969.  This year students will live in Currant Hall, one of the brand new residence halls in the Tercero complex.  
Life in the Honors residence creates a center of gravity on the UC Davis campus, where highly motivated students can develop friendships, teams, clubs and collaborations with one another.  Zhang recalls that experience beginning with her arrival on campus. "On move-in day, all of the residents already had something in common – membership in UHP. From there, it was easier to start conversations and build friendships as many of us took the same Honors courses together. As a result, we biked to and from class together, already had buddies to sit with in our other classes, and had meals together as well. Although some of us have grown apart, it was really nice knowing we came into Davis with a family already waiting for us."
Katherine Green, a senior double majoring in English and Environmental Science & Management, had a similar experience.   "The Honors dorm creates community because you live with the same people you're in classes with. I remember thinking over biology and chemistry lab reports with people in my classes, and it was really great to have people you could ask for help (or just commiserate with!) just down the hall from you."  Many students recall talking late into the night in the Honors lounge as one of their fondest memories. "You get the chance to know people more personally, and you feel more connected as a group," said freshman statistics major Joshua Wild.  Wild also enjoyed playing on the residence hall's intramural volleyball team.  New to the sport, his teammates' encouragement and inclusiveness made him appreciate them as friends.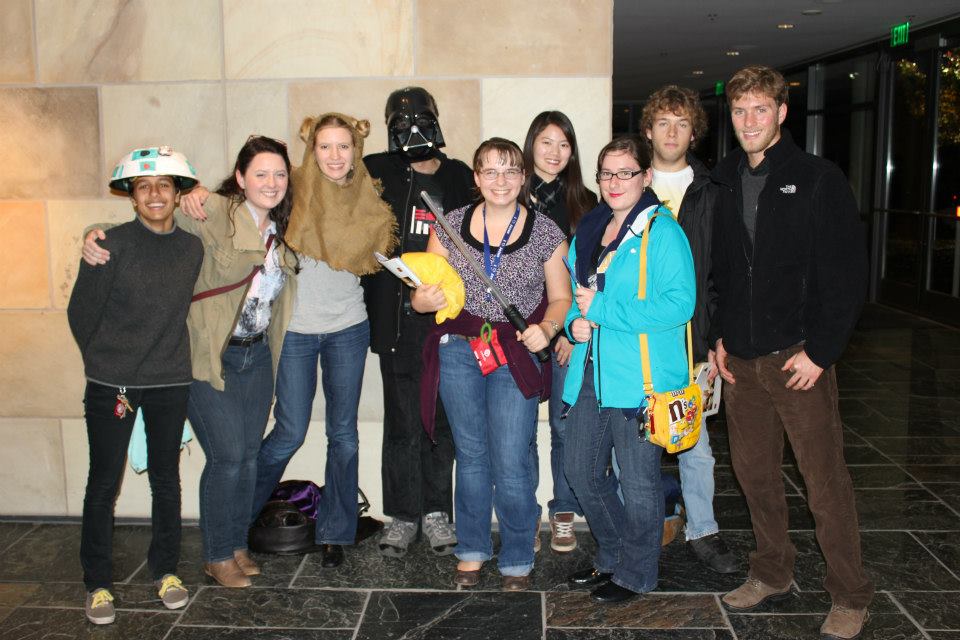 Students also get together to adventure beyond campus.  Green recalls, "One of the best experiences I had living in the Honors dorm was when the seventh Harry Potter movie came out and almost the entire floor went out to see it at midnight together. We camped out in line, played Harry Potter trivia, got pizza, and really bonded over that. Because it was early in the school year, it was a great way to get to know people."  Cohn-Postar fondly recalls the annual Star Wars reenactments in the "Death Star," the unofficial name for the ultramodern Humanities and Social Sciences building notorious for its unusual design and exterior corridors that seem to go nowhere.   Junior Natalie Mall enjoyed an all-day biking trip to Winters.   
Brynna Thigpen, a freshman Life Sciences major sums it up best:  "Living in the Honors residence has been one of the best parts of going to Davis. Everyone is so kind, brilliant, and has some hidden talent or asset that makes them extra special. … Somehow [the UHP] manages to choose some truly incredible people. I've met amazing friends, some of whom I'm planning to live with again next year, and I don't want this year to end."  
-Sharon Knox