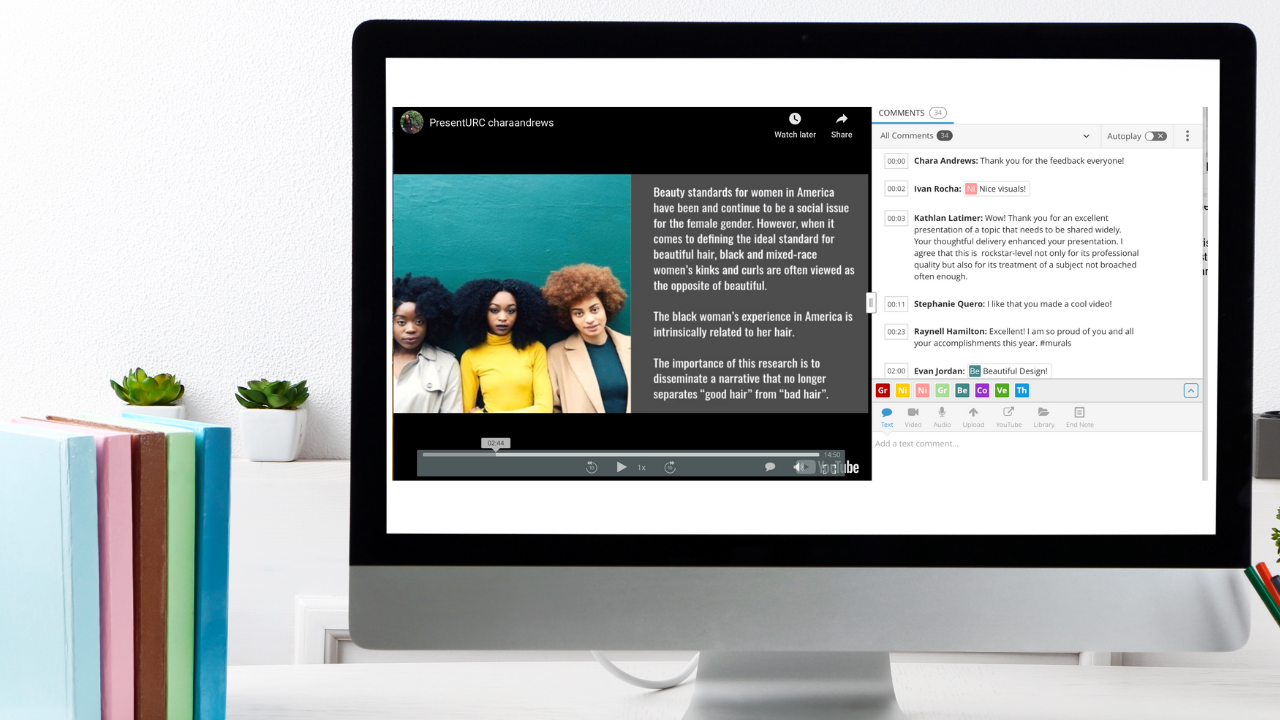 Every April, hundreds of undergraduates converge to present research posters, deliver talks, and display creative accomplishments in what has become a rite of passage for students bound for graduate school and beyond. Recent years have seen upwards of 900 students registering to present at the annual UC Davis Undergraduate Research, Scholarship and Creative Activities Conference.
Last spring, when the emerging pandemic threatened to cancel the event, the Undergraduate Research Center made a timely decision to host the conference virtually. More than 600 participants posted video presentations incorporating slides, narration, photos, and even video clips from the research environment, along with research posters and creative projects. 
The Digital Advantage
While the in-person event mirrors the format of many professional conferences, virtual conferences are becoming more common, and offer a number of advantages.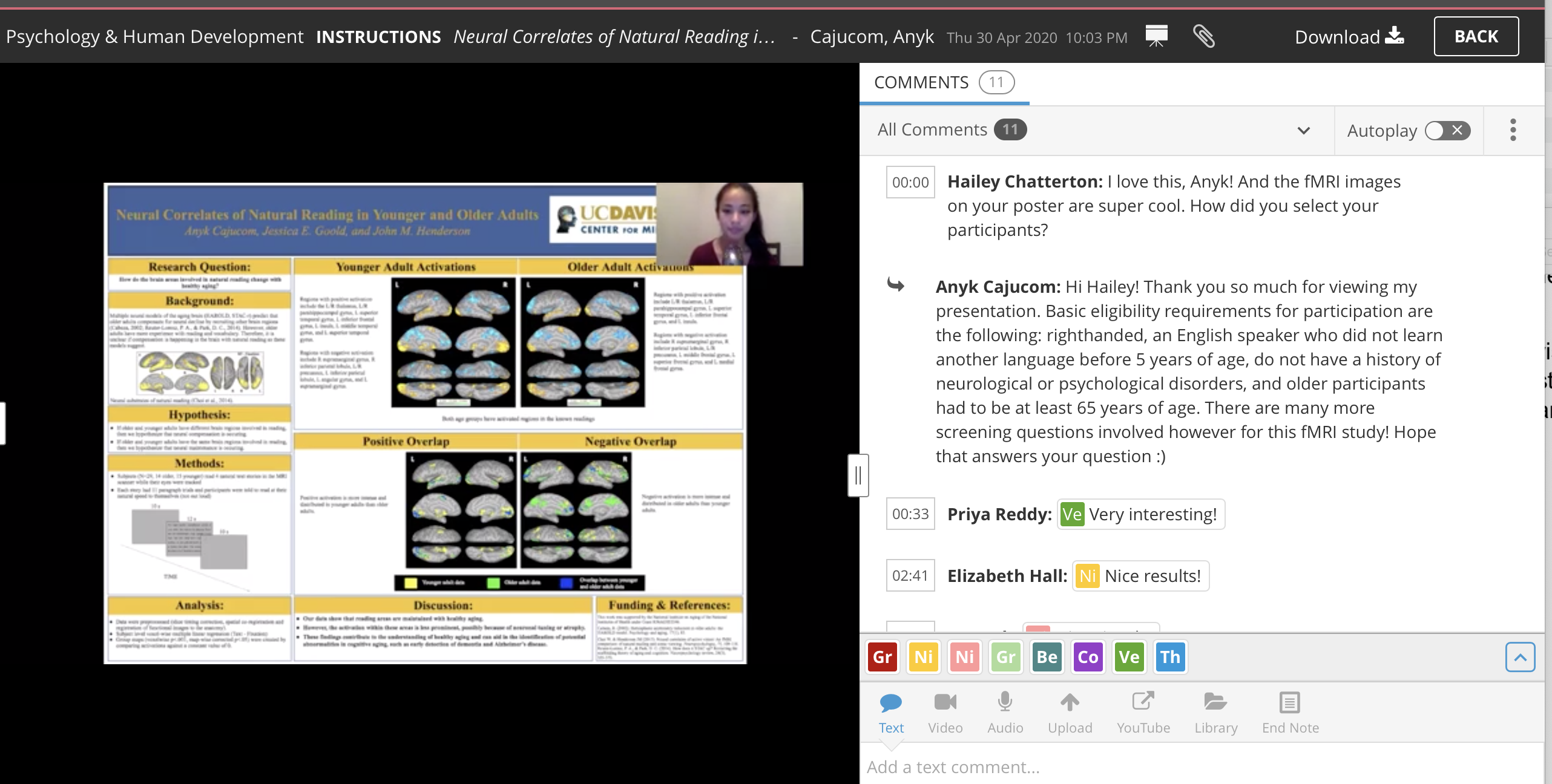 Student presenters were able to prepare polished talks incorporating a variety of media. Using the web platform GoReact,  viewers were able to interact with videos, leaving time-stamped comments, questions, and reactions which presenters and other attendees could read and respond to, creating an interactive discussion that stretched over the three days of the conference.
Many students invited research collaborators, family members and others in their support network who could not have travelled to an in-person event.
Visitors had ample time to engage with the pre-recorded asynchronous presentations (from the comfort of their couch!) and a highly interactive and versatile means of leaving feedback and questions. Presenters had access to download the comments, questions and discussions after the conference. Talks were organized by genres, allowing viewers to select presentations in which they had a particular interest, and the ability to ask meaningful questions.
The URC's Conference VIP (Very Important Participant) contest boosted student attendance and incentivized meaningful engagement by rewarding students who left the most comments and questions. Engagements were quantified and measured by GoReact.
Looking forward to 2021 and beyond
The 2021 Undergraduate Research, Scholarship and Creative Activities conference, held from April 28-May 1, will be virtual again this year, using both GoReact and Zoom. Submissions are open until February 16. 
The URC hopes to return to the in-person format in 2022. Many students said they missed the live format, particularly the energy of the poster sessions. The dynamic event offers great professional experience and networking opportunities, and is the optimal format for the Arts and Design exhibits. But it was exciting to see the huge success of the virtual conference and the value of asynchronous video presentations as a way to showcase student work, so the URC remains open to the possibility of a hybrid model that incorporates the benefits from both the virtual and in-person formats.