Taking A Hands-On Approach
Washington Program Director Helps Students Find Their Path   
By Sarah Colwell
Cheryl Purifoy's mission is to give students real-world experiences that help them imagine their future.
As Director of the UC Davis Washington Program, Purifoy leads a team focused on equipping students to vie for competitive internships in the nation's capital and connecting them with industry experts. 
These internships are immersive learning experiences that fuel students' confidence, motivate them in their studies at UC Davis, and provide them greater clarity about their future careers. They also position students as a conduit for building greater partnerships between the university and the public sector.
"I think we need to give our students more credit and allow them to help us in this arena, because that's exciting for them as well," Purifoy says. "They want to know they can have an impact on the institution. And it will definitely help them with their learning outcomes."
A passion for mentoring 
Purifoy knows how valuable it can be to have a mentor as a student, particularly because of the deficit she felt not having one. Purifoy was a non-traditional, first-generation student who transferred from community college to UC Davis to pursue a Bachelor's degree in sociology. As a full-time student, she attended classes during the day before heading into an overnight shift at 7-Eleven — all while raising three children as a single mother. 
"For four years I, literally, barely slept. I knew a degree would provide a better life for my kids and that keeps you going in ways you never could imagine," she said. 
Purifoy knew a college education was her chance to get ahead, but she wasn't sure what type of job she could or should pursue with a sociology degree. She met with an advisor for guidance, but what happened next surprised her.
"During my first session, I had all these ideas of what I would say as an advisor to an undergrad student as to what path to take in their major," she said. "It dawned on me then, that being an advisor was something that I was interested in doing."
When there was an opening for a peer advisor position — a student who counsels other students about career options and how to secure a job after graduation — she applied and joined the team.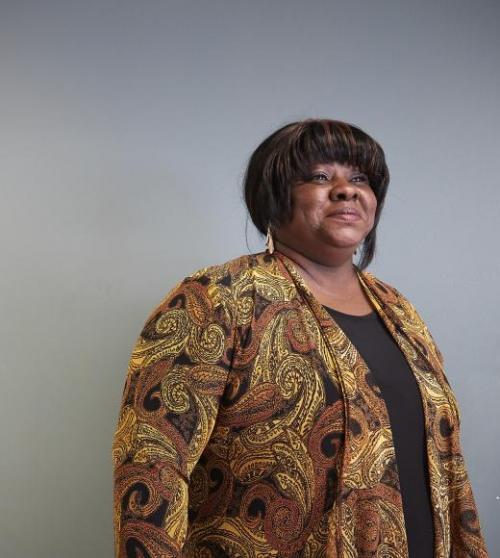 "I realized the impact the advisors have on the lives of students," she said. "They not only create academic plans to keep them on track, but they help them to really think about career options and decisions they have to make for the future. They don't necessarily get that kind of information from their classes, nor do they understand how to apply what they learn in the classroom into a career."
Advising fellow students about their future helped Purifoy solidify her career goal: "I wanted that to be something that was always part of any job I had."
Following graduation, Purifoy began working for the university. She has served in numerous roles during her nearly 22-year career at UC Davis, including working as an undergraduate and graduate advisor in four different academic departments, establishing the Living and Learning Communities at The Colleges at La Rue, and helping create the Center for Leadership Learning. She plans to stay in her current role as Washington Program director because it heavily involves mentoring and career advising.
Under Purifoy's leadership, the program has grown to include hundreds of industry partners – including NASA, the National Institutes of Health, and the Smithsonian – and helps place dozens of students in highly competitive internships in Washington, D.C. each year. Purifoy and her team helps students develop a competitive portfolio, secure internships, and build a course schedule to prepare them for an immersive learning experience in DC. 
Purifoy prioritizes matching students with mentors throughout their education. These mentorships better prepare the students for graduation because they can apply their classroom learning, problem-solving and critical thinking skills directly to jobs.
Setting students on their path
The Washington, D.C. experience has helped numerous students solidify their career goals. 
"This program is what helped redirect me and put me on the right career path," says Lily Coates '20. "I came back from D.C. changed and motivated to learn all I could about public health and health communication. I was excited to finish my time at Davis with a direction and a path."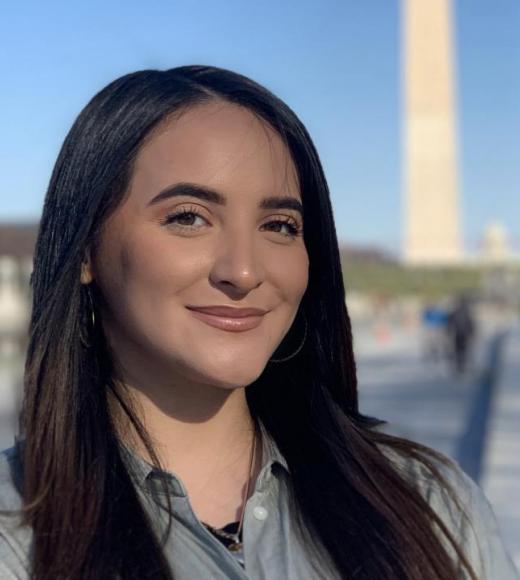 Angelita Mora Castellanos 
During Winter 2020, Angelita served as legal intern for nonprofit Central American Resource Center. Witnessing the challenges experienced by undocumented community members in her Central Valley home shaped her career goals related to immigration law; the Washington, D.C. program gave her the professional experience and networking opportunities to pursue them.
Alumnus of the Washington Program Dante Valenzuela '19 said his D.C.-based internship complemented and rounded out what he learned in the classroom.
"Probably one of the best decisions I made in school was deciding to spend a quarter in D.C.," he said. "Working on public scholarship beforehand helps students understand more about life than the things taught in class. Working for a nonprofit that advocated for migrant and refugee rights, amidst one of the most poignant moments of American politics, has meant the world to me."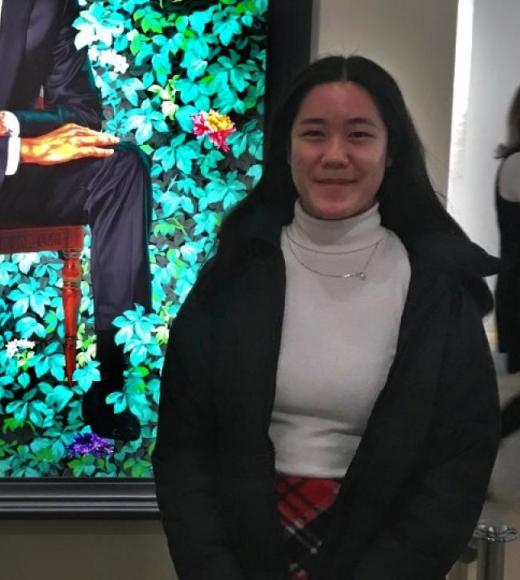 Thuy Vi Nguyen
In Winter 2019, Thuy interned as at small organization – American Youth Policy Forum – assisting with education policy research and development. Working in a professional environment in the nation's policy capitol – and doing a good job – helped her realize she had a place in this field and that she can make an impact.
Industry partners also benefit from having well-equipped interns who make meaningful contributions to their business or nonprofit organization. Often, internships turn into jobs after graduation. 
"When we connect a student with an advisor in an industry they're thinking about going into, they can start to shape their undergraduate education around what they've learned and what careers they've decided to go into," Purifoy said. "A college experience has to equal a job in the end. We have to make sure we're looking at creating competitive students."
Despite the challenges presented by a global pandemic, the Washington Program found innovative ways to continue providing this valuable experience to UC Davis students. Remote opportunities are available, allowing them to intern at Washington D.C. organizations from anywhere in the world.
---
This story was originally published by the Office of Scholarship and Public Engagement. 
Tags