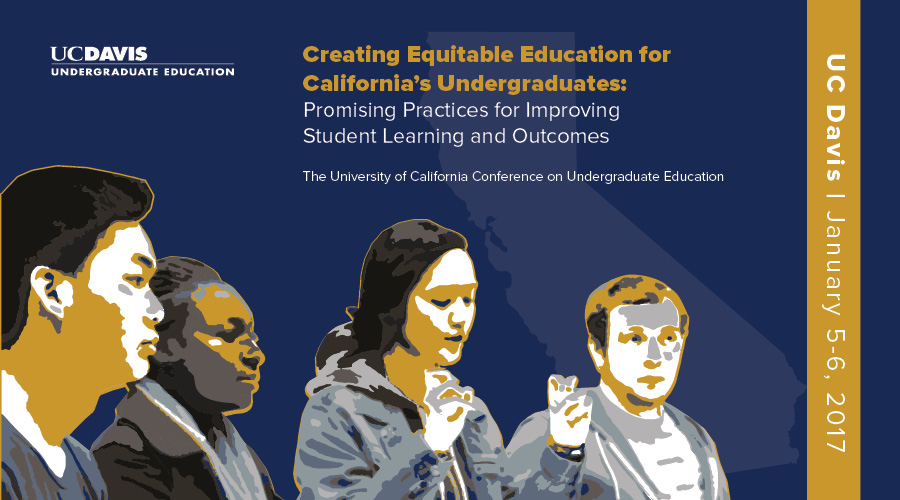 "We must give faculty the simple tools and strategies they need to achieve equitable learning gains, and support their adoption. And this conference says we are ready. At the same time, let's leave here committed to telling the story of why we should use these tools and make these changes. Let's tell this story in a way that our provosts, chancellors, and president can echo—as a story of inclusion, fairness, justice, and creative possibility."
-Carolyn Thomas 
Vice Provost and Dean for Undergraduate Education
UC Davis
From Framing the Student Learning Story: Remarks from the UC Systemwide Conference on Undergraduate Education, January 6, 2017
UC Davis was pleased to host the third annual University of California Systemwide Conference on Undergraduate Education.  More than 100 representatives from the nine undergraduate campuses and the UC Office of the President came together for two days to share ideas and best practices around our theme, "Creating Equitable Education for California's Undergraduates:  Promisting Practices for Improving Student Learning Outcomes." Conference presentations where provided are linked below.   
Lightning Talks: Success for All Students
Keynote:Integration and Integrity: Higher Education in the New Learning Ecosystem
Lightning Talks: Maximizing Physical and Virtual Space for Learning
Maximizing Instructional Effectiveness: People
Maximizing Instructional Effectiveness: Measurement
Welcome
Pamela Brown, University of California Office of the President
Vice President, Institutional Research and Academic Planning
Plenary: The Challenges Showcase
Marco Molinaro, UC Davis
Assistant Vice Provost for Undergraduate Education; Director, Center for Educational Effectiveness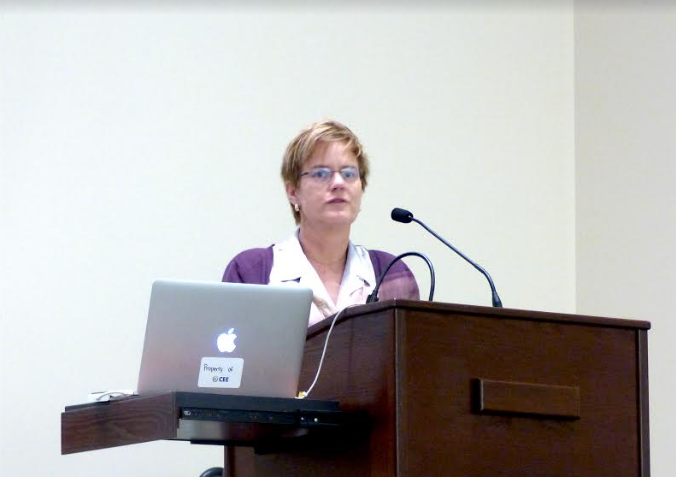 Developing a truly Universitywide Honors Program
David Furlow, UC Davis Associate Dean for Undergraduate Education;
Director of the University Honors and First Year Seminar Programs
Traditional honors programs typically use narrow metrics to offer admissions to their incoming classes. Over the past three years since the reorganization of the University Honors Program, we have moved to an admissions strategy that couples holistic review scoring with proportional enrollment targets set by the four undergraduate Colleges (and three Divisions in Letters and Sciences). The resulting UHP classes have closely reflected the disciplinary and demographic profile of the University, resulting in a program that is strengthened by its diversity as a critical facet of the program- and one that serves the campus community as a whole.
Advancing Educational Equity at a Hispanic-Serving Institution
Charis Herzon, Assistant Director HSI Initiatives
John Tamkun, UC Santa Cruz - Chair, Committee on Educational Policy
Educational equity is at the core of serving students at an HSI. We will share the approaches we have used to assess gaps in the performance of Hispanic and other students in STEM and other disciplines and design equity-minded interventions to improve outcomes. Findings from the equity analysis and lessons learned will be shared with participants.
Co-class Intervention for At-risk Students
Susan Keen, UC Davis - Associate Dean, College of Biological Sciences
Some freshmen admitted at UC Davis have insufficient high-school preparation in chemistry, mathematics, and writing, as measured by scores on placement exams in these disciplines. Students who scored below expected levels were assigned remedial classes; these students had lower rates of academic success and lower retention rates in the university. A Fall 2016 pilot program enrolled students who placed into 2 remedial classes in an Introductory Biology class accompanied by a co-class with additional educational and cultural support for academics (3 hours per week) with the goal increasing academic success. Project outcomes will be presented at the conference.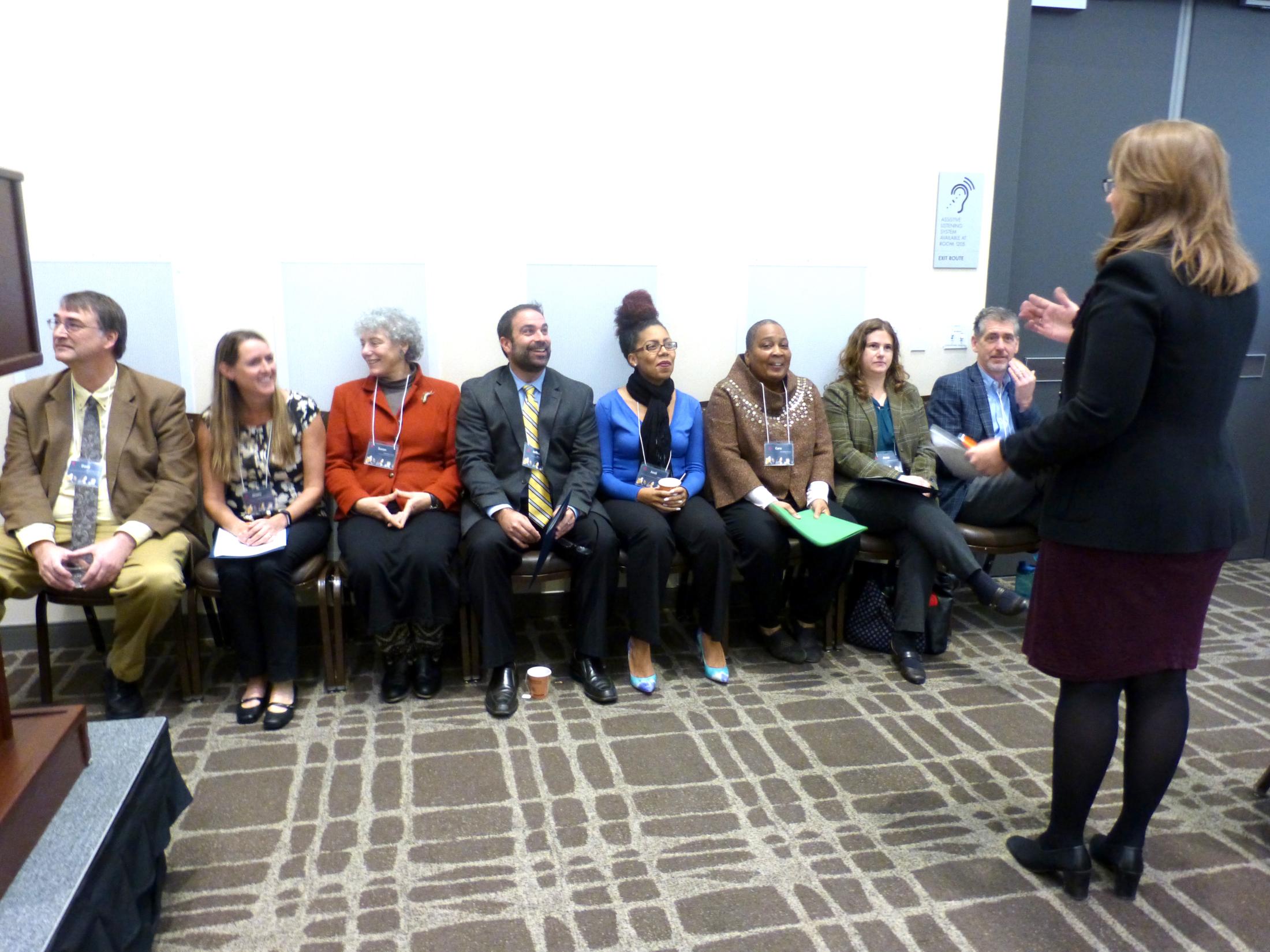 Student Success Coaching: A Proactive Approach to Engagement with High Impact Practices
Jeff Orgera, UC San Diego - Assistant Vice Chancellor for Retention and Student Success
The Student Success Coaching program provides individualized and holistic support for a cohort of incoming freshmen. In partnership with their coach, students craft a personalized plan for success that identifies strengths, opportunities, and high impact practices that enhance academic, personal and professional development.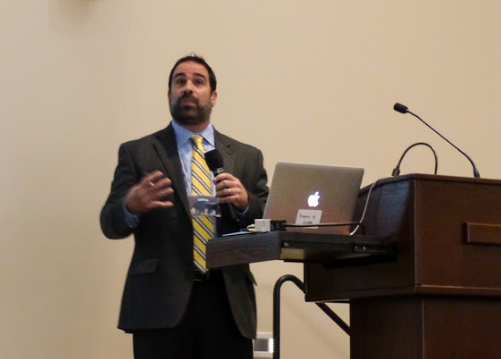 Interventions and Interruptions: Cultivating Learning Practices for Success in Mathematics (no link)
Cara Stanley, UC Berkeley - Executive Director for the Student Engagement Center
This talks focuses on UC Berkeley Student Learning Center's Math Adjunct Model to demonstrate that academic success is greatly enhanced through a support model that values process, reflective practice, peer collaboration, and inclusivity.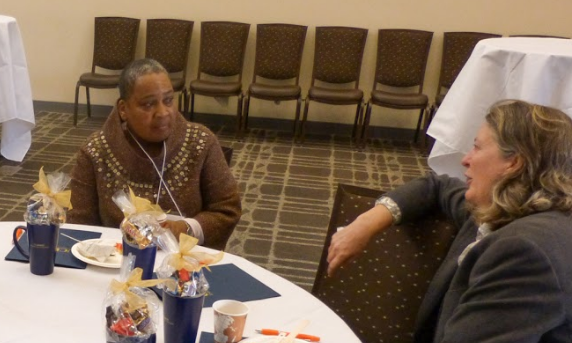 Making the Transition-Bridge to Success
Jonli Tunstall, UCLA - Director of Pre-College and Summer Programs, Academic Advancement Program
The UCLA Academic Advancement Program's Freshman and Transfer Summer Program is a rigorous six-week academic and residential program for 500 incoming freshmen and transfer students from low-income, first-generation, and underrepresented populations. This holistic program, with a 25-year track record of success, provides a transition into the university, a way for students to adjust to the university's academic demands, and a chance for students to familiarize themselves with the campus and its resources. This lightening talk will provide techniques to participants to build rigorous and demanding summer bridge programs that support underrepresented undergraduate students at their institutions.
Revising General Education: A Collaborative Process
Charles Nies, UC Merced - Vice Chancellor for Student Affairs
Elizabeth Whitt, UC Merced - Vice Provost and Dean for Undergraduate Education
Anne Zanzucchi, UC Merced - Interim Director, Merritt Writing Program
After 10 years of General Education requirements, implemented before students arrived to UC Merced in 2005, a joint Academic Senate and administration subcommittee of Undergraduate Council developed the structure for a comprehensive campus GE program to address the educational imperatives of UC Merced. This process was initiated following the Program Review of GE, and was guided by its findings, as well as campus conversations about the meaning of the baccalaureate degree. The goal is to develop a robust and coherent GE program, with meaningful curricular and co-curricular paths and incorporating clear program learning outcomes, that engages and serves students. This talk will highlight the process and work required to successfully design and implement an integrated GE program.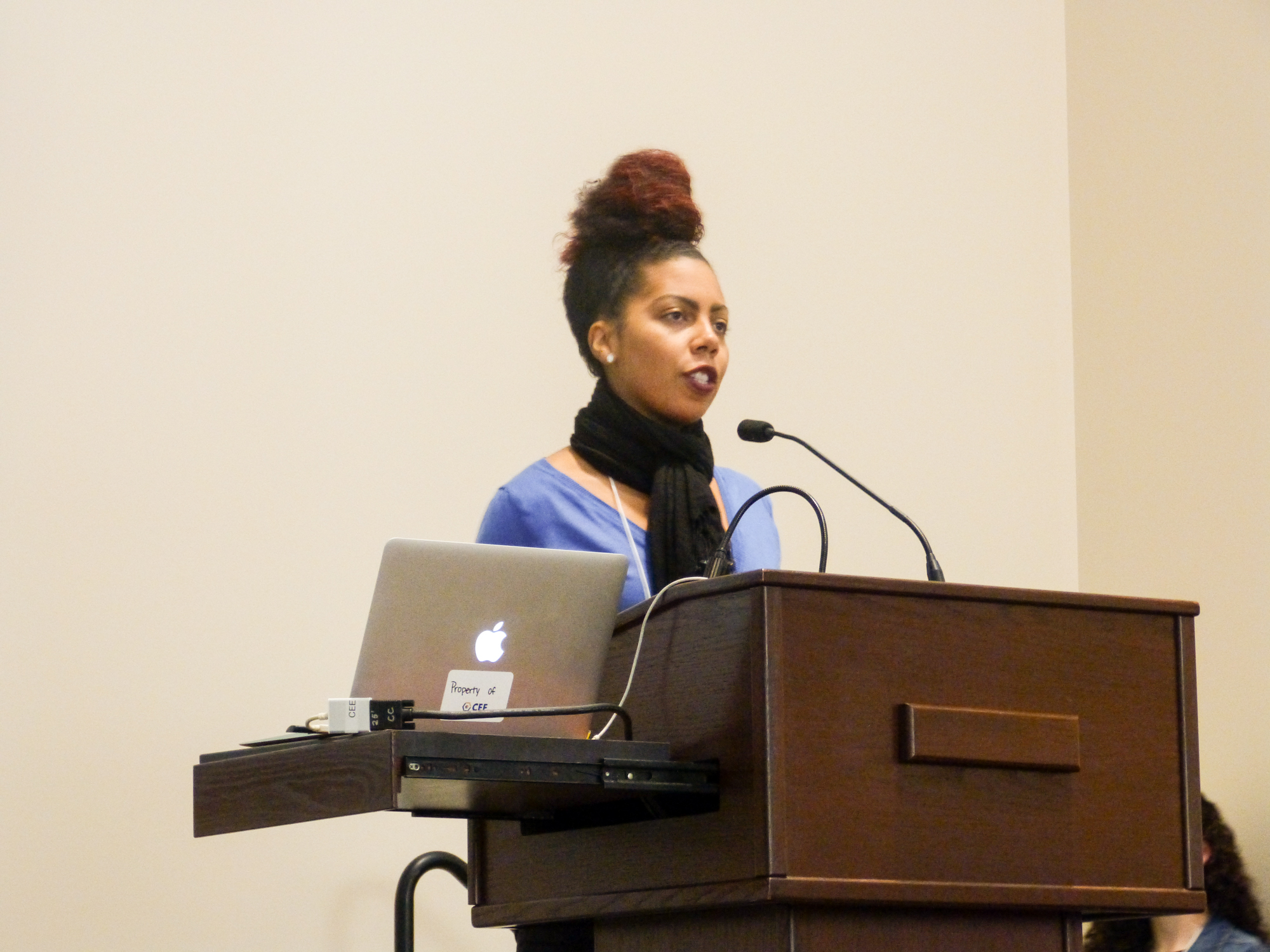 Designing a First-Year Transition Program: Summer Bridge is Just the Beginning
Alisha Kimble, UC Merced - Assistant Dean of Undergraduate Education
Charles Nies, UC Merced - Vice Chancellor for Student Affairs
Research demonstrates that the first year is critical to student success. By providing an intentional transition to the college experience, communicating campus expectations around the research university experience, and engaging students in activities that promote learning inside and outside of the classroom can provide the foundation that aids student success. This lightning talk will highlight the design and implementation of a first-year transition program that begins with summer bridge and continues through student engagement through their first year for first generation and low income students. Planning considerations and insights into successful campus collaborations in program design will be shared.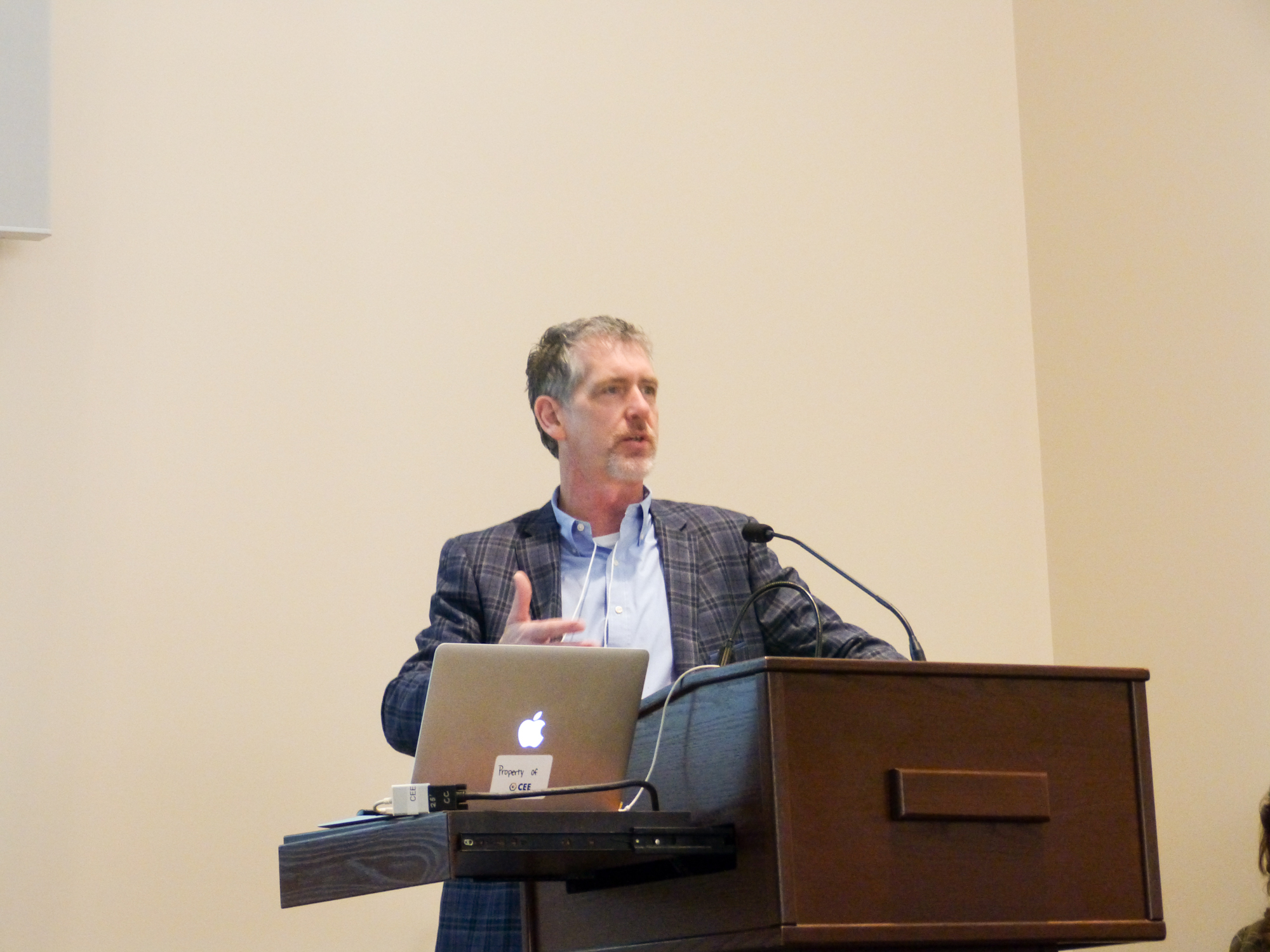 Integration and Integrity: Higher Education in the New Learning Ecosystem
Randy Bass, Georgetown University
Vice Provost for Education and Professor of English
What would a higher education look like if we were designing now, given what we know about learning, about the global digital ecosystem and the challenges that lie ahead? This talk will explore the questions of transforming the undergraduate learning experience, at a moment when an expanded population of students are coming to our institutions. Challenged by costs, shifts in perception of higher education from a public to a private good, and years of talk that higher education can be unbundled, universities have to rethink how we engage students in designing their own education, help them connect theory to practice and prepare for a world of uncertainty. This is a critical, if not urgent, time for universities to rethink how breadth, depth and integration should shape the learning experience for all students.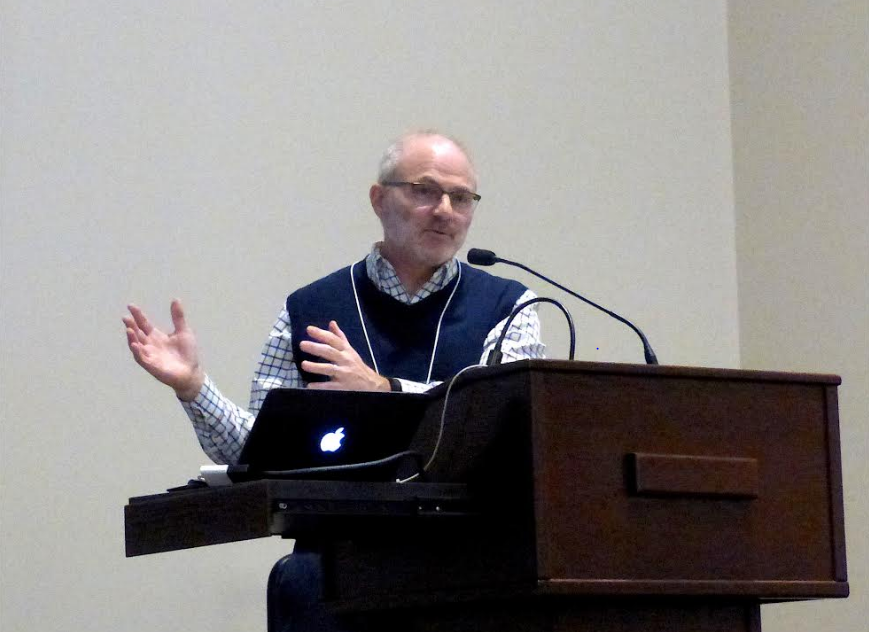 Design and Implementation of Flexible Spaces to Foster Greater Student Engagement
Kem Saichaie, UC Davis
Associate Director of the Center for Educational Effectiveness
Research demonstrates that space affects student engagement and performance. This lightning talk will feature evidence and advice for administrators and instructors to consider for designing, teaching, supporting, and evaluating active and flexible learning spaces. Practical suggestions and strategies will be shared with participants.
Bridging the Gaps: Online Courses, Online Sections and Blended Instruction as Means to Solve Bottlenecks for Students
George Michaels, UC Santa Barbara
Executive Director, Instructional Development
Careful though we may be to try to avoid creating bottlenecks for students enrolled in our institutions, they do nevertheless occur. This presentation will discuss three kinds of bottlenecks that can affect students: programmatic bottlenecks, sequencing bottlenecks, and skills bottlenecks. The presentation will then explore ways in which different UC campuses have employed either fully online courses, online sections, and/or blended instructional models to try to mitigate the effects of these bottlenecks.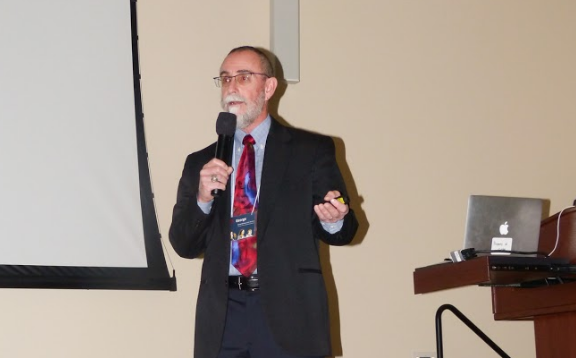 The Art & Science of Flipping Faculty Engagement
Sheryl Hathaway, UC Riverside
Associate Director, Instructional Design & Faculty Support
Campus-wide workshops and events are used as experiential models to highlight new teaching innovations by faculty panelists. Utilizing a "flipped" format, faculty are engaged a week in advance, when four panelists share information about their courses online (gDoc, website) and registered participants can submit questions. During the live panel event (face-to- face, zoom.us, etc.) presenters deliver lightning talks, followed by an interactive dialogue with participants. Evaluations indicate that these immersive workshop experiences serve to: anchor applied learning theory into authentic "in-situ" practice, demystify the course re/design process and generate momentum for reflective online, hybrid, and tech-infused innovation on campus.
From Analytics to Intervention: E²Coach at UCSB
Bret Brinkman, UC Santa Barbara
Director of Instructional Technology Services
E²Coach ("Expert Electronic Coach") is an online, personalized coaching platform developed by faculty and technologists at the University of Michigan. Built using tailored communication practices and technology from the medical field, it delivers timely and personalized messages to students as they proceed through a specific course. Drawing on historical and current student information, detailed surveys about student behavior and expectations, as well as ongoing course grade performance, E²Coach serves up 'expert' advice from instructors and former students via a web dashboard, emails, and text messages. UCSB is working with UofM to develop and pilot the use of E²Coach for an "Introductory Biology" course in Summer 2017.
Affordances and Limitations of Educational Technologies
Mathew Williams, UC Irvine
Associate Director, Educational Technology and Space Strategy
Today's educational technology providers promise to easily and effortlessly increase student engagement and learning. But is that really the case? In this lightning talk, you'll hear about the cross-functional approach UCI has taken to evaluate and implement third-party educational technologies. Important considerations around instructional value, student privacy, and institutional support will be discussed.
Aligning Strategic Planning Efforts to Enhance Student Learning
Joan Holmquist, UC Merced - Director, Academic & Emerging Technologies,
Jeff Yoshimi, UC Merced - Associate Professor of Philosophy
James Zimmerman, UC Merced - Associate Vice Provost for Teaching and Learning
This lightning talk will describe how various units of the University of California-Merced campus community have collaborated to lay the groundwork for the creation of enriched physical and virtual learning opportunities. The process of aligning three distinct campus initiatives - the 2020 Project, Technology Enhanced Active Learning labs, and the Innovative Learning Technology Initiative - and its initial successes will be shared with participants.
ALEKS Preparatory Chemistry and Mathematics
Marco Molinaro, UC Davis - Assistant Vice Provost for Undergraduate Education and Director of Center for Educational Effectiveness
Debra Lewis, UC Santa Cruz - Professor of Mathematics
Jaye Padgett, UC Santa Cruz - Interim Vice Provost for Student Success
Julian Fernald, UC Santa Cruz - Director of Institutional Research, Assessment & Policy Studies
Darby Feldwinn, UC Santa Barbara - Professor of Chemistry
As part of the programmatic commitments made by UC related to the Governor's 2015-16 budget, UC Davis, Santa Barbara, and Santa Cruz cooperated in testing the benefits of adaptive learning for math and chemistry placement, preparation, and supplemental instruction. All three pilot programs used the adaptive learning system ALEKS. ALEKS allows students to have a customized pathway through the material based on their initial content knowledge and adapts that path as the student progresses. Campus representatives will report on the results.
Moderator: Michael Dennin, Vice Provost for Teaching and Learning & Dean, Division of Undergraduate Education, UC Irvine
Panelists:
Anne Baranger, Faculty Assistant for Teaching and Learning, UC Berkeley
Rolf Christoffersen, Associate Professor of MCDB, UC Santa Barbara
Jess Gregg, Associate Director, Center for Education Innovation and Learning in the Sciences, UCLA
Linda Adler-Kassner, Interim Co-Dean, Undergraduate Education, UC Santa Barbara
Barbara Sawrey, Associate Vice Chancellor for Academic Affairs & Dean of Undergraduate Education, UC San Diego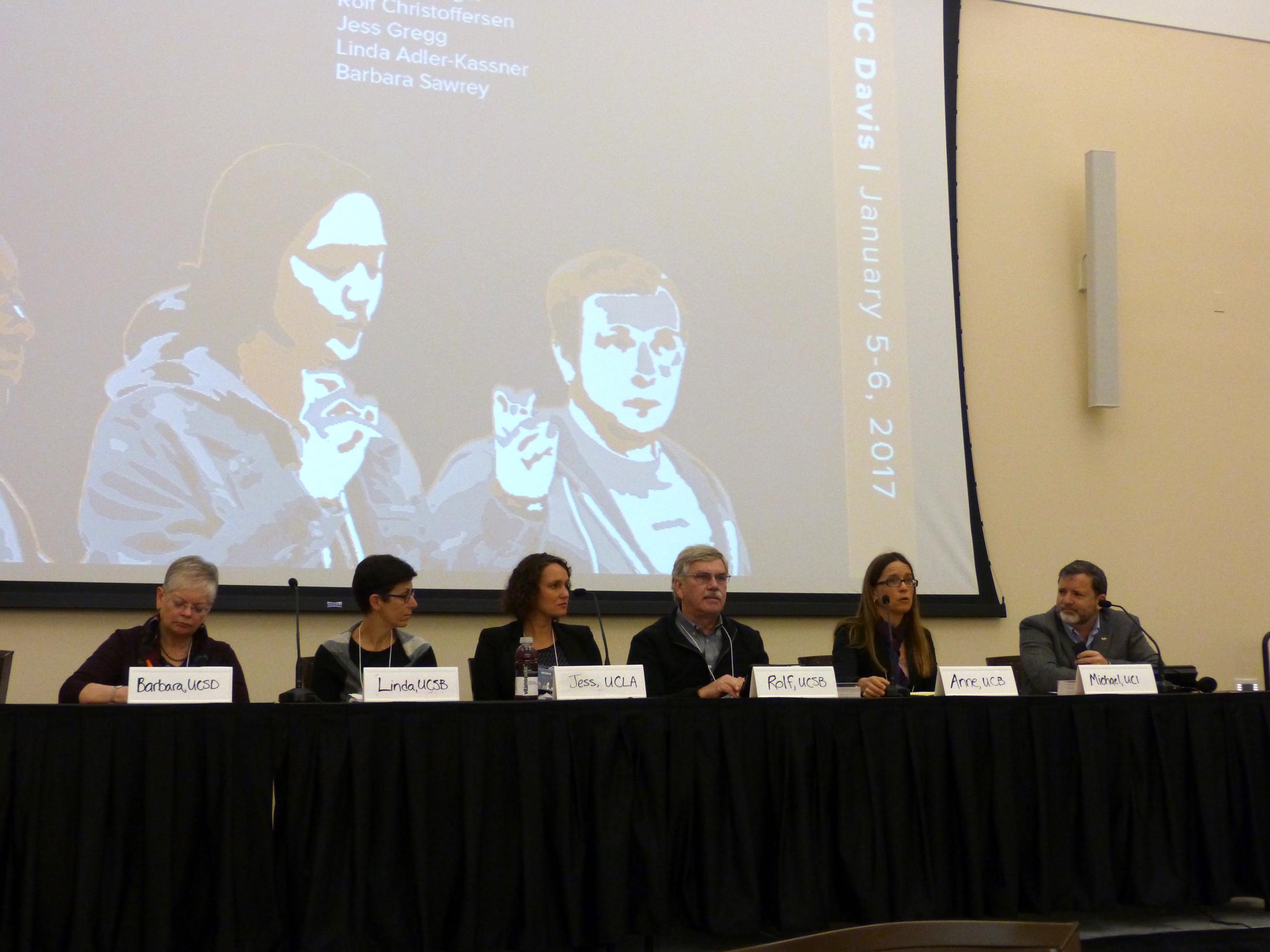 Moderator: Marco Molinaro, Assistant Vice Provost for Undergraduate Education and Director of Center for Educational Effectiveness, UC Davis
Panelists:
Ken Wada, Chief Privacy Officer and Director, Strategic IT Policy, UCLA
Yukiko Watanabe, Senior Consultant, Assessment & Evaluation, UC Berkeley
Kelly Wahl, Director of Statistical Analysis, UCLA
Cinnamon Danube, Institutional Research Analyst, UC Merced
Elizabeth Whitt, Vice Provost and Dean for Undergraduate Education, UC Merced
Cindy Larive, Vice Provost for Undergraduate Education, UC Riverside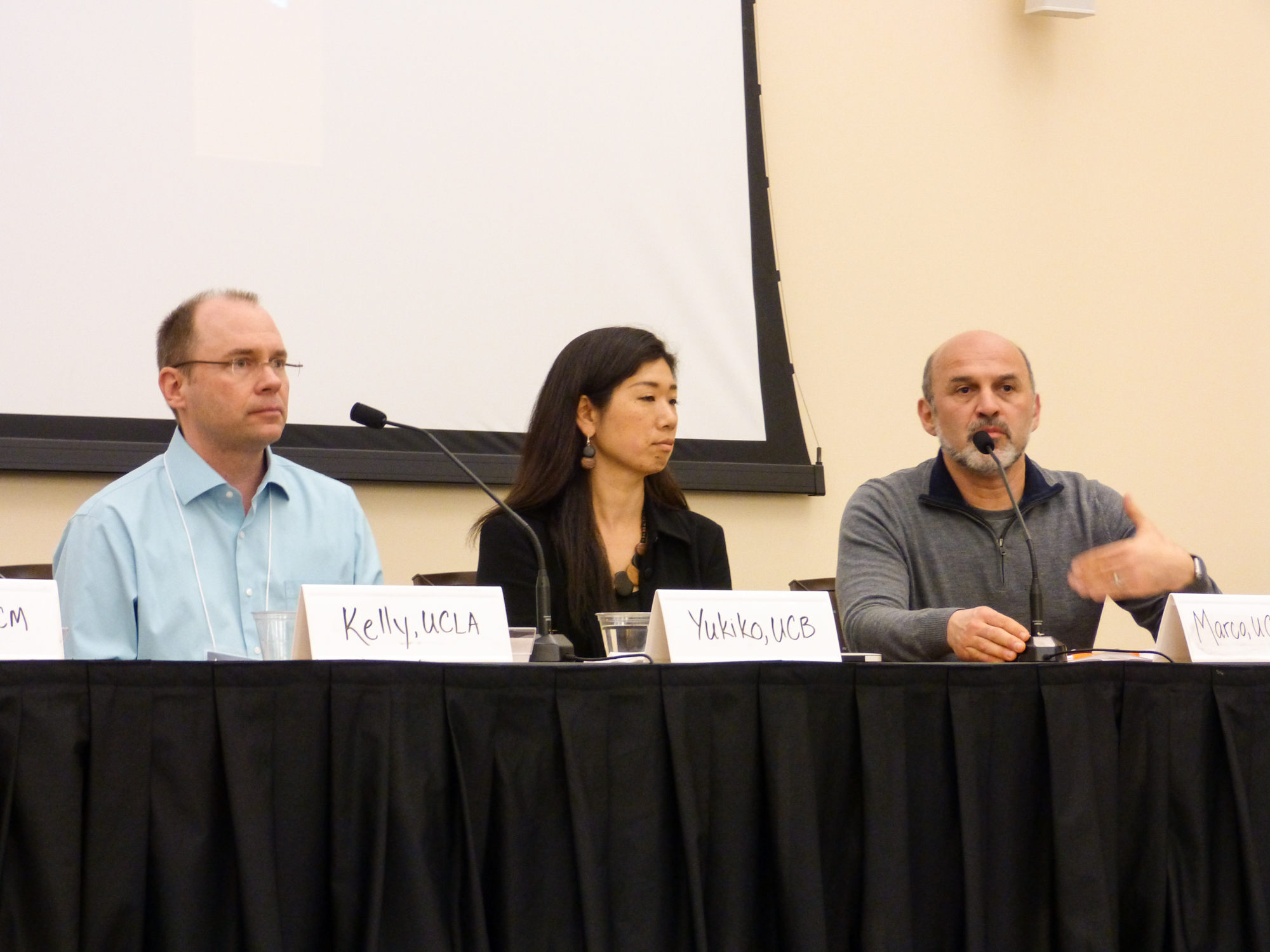 At the closing, each campus committed to taking steps as a result of the conference.  Some of the commitments shared by the campuses include: 
Integrate learning from the conference into a new high-tech classroom facility 
Investigate, develop, and share technologies including dashboards, e-portfolios, e-coaching systems
Think more systematically about how to get students involved with instruction
Collaborate more, both on-campus and among campuses.  Invite one another to speak.
Launch a teaching commons
Develop a Teacher-Scholars program
Breakthrough Strategies: Classroom-Based Practices to Support New Majority College Students
The planning committee would like to thank the Manetti Shrem Museum for hosting our dinner and providing a rich environment to for ongoing conversation.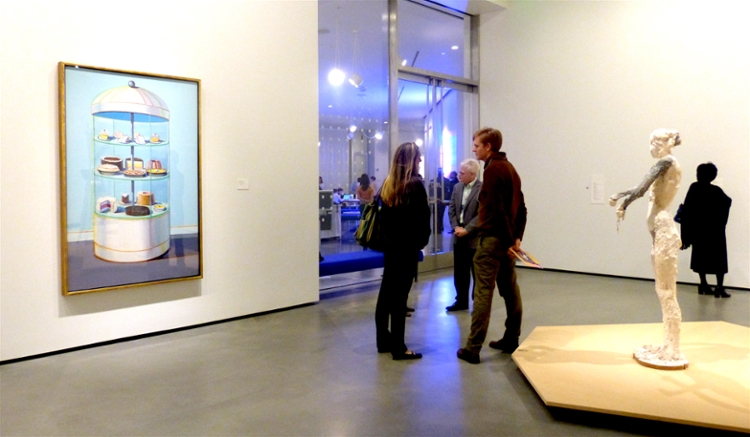 UC Berkeley - Richard Freishtat, Director of the Center for Teaching and Learning rfreishtat@berkeley.edu
UC Irvine - Sarah Eichhorn, Associate Vice Provost for Teaching and Learning s.eichhorn@uci.edu 
UC Los Angeles - Jaimie Balboa, Assistant Vice Provost, Summer Sessions, Comm, External Partnerships jbalboa@college.ucla.edu
UC Merced - Elizabeth Whitt, Vice Provost and Dean for Undergraduate Education ewhitt@ucmerced.edu
UC Riverside - Joey Mavity, University Innovation Alliance Fellow joseph.mavity@ucr.edu
UC San Diego  - Kathleen D. Johnson, Assistant Dean, Undergraduate Education johnsonk@ucsd.edu
UC Santa Barbara - Linda Adler-Kassner, Co-Interim Dean College of Letters & Sciences adler-kassner@ltsc.ucsb.edu
UC Santa Cruz - Jaye Padgett, Interim Vice Provost for Student Success   padgett@ucsc.edu
Office of the President - Kimberly Peterson Manager, Academic Planning Analysis, Office of the President Kimberly.Peterson@ucop.edu
UC Davis